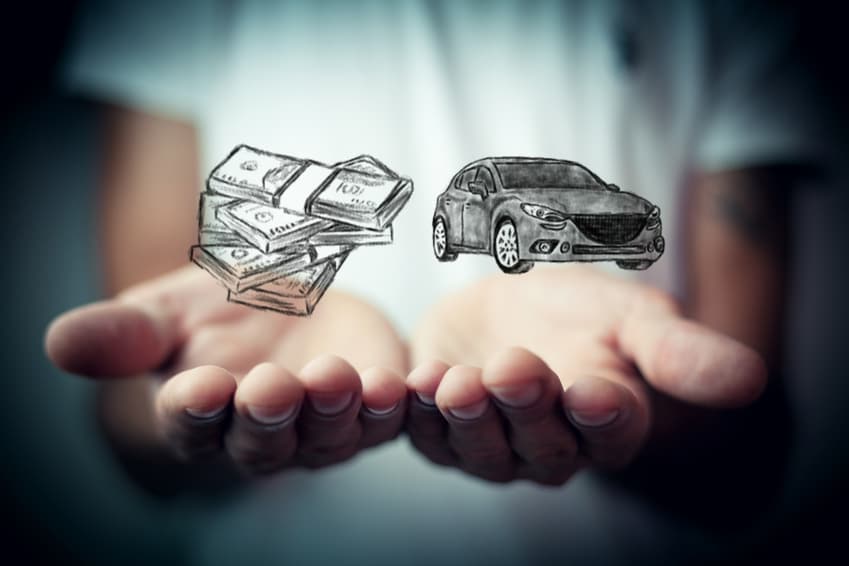 Here at our Ford dealership serving Papillion, NE, we aim to be more than just a dealership where you can buy pre-owned and new Ford cars. We understand that when drivers purchase a new car, they often also want to trade in their existing vehicle. Doing so can help reduce the cost of a new car, and here at our dealership, buying used cars is one of the things that we do. If you're in the process of trying to trade in your used vehicle, you can utilize our Trade-In Value Calculator.
Our Trade-In Value Calculator
When you're looking to trade in your pre-owned Ford car, you're likely wondering how much it is worth. Before even visiting our dealership to get an appraisal, you can check its value right on our website by using the Trade-In Value Calculator. Borrowed from the experts at Edmunds, this tool allows you to get the True Market Value of your vehicle in less than a minute. All you need to do is enter the year, make, model, and trim of the vehicle and the tool will give you a True Market Value.
Here at Woodhouse Ford Blair, our dealers are honest and upfront when it comes to buying your used car and selling our used cars. We use True Market Value, a powerful tool to help you identify a fair price for your vehicle, derived from an algorithm created by statisticians, data collection experts, and pricing analysts. We'll get you a price you deserve and send you home in a car you love today.
Trade in your used car at Woodhouse Ford Blair, and then browse our large Ford inventory.