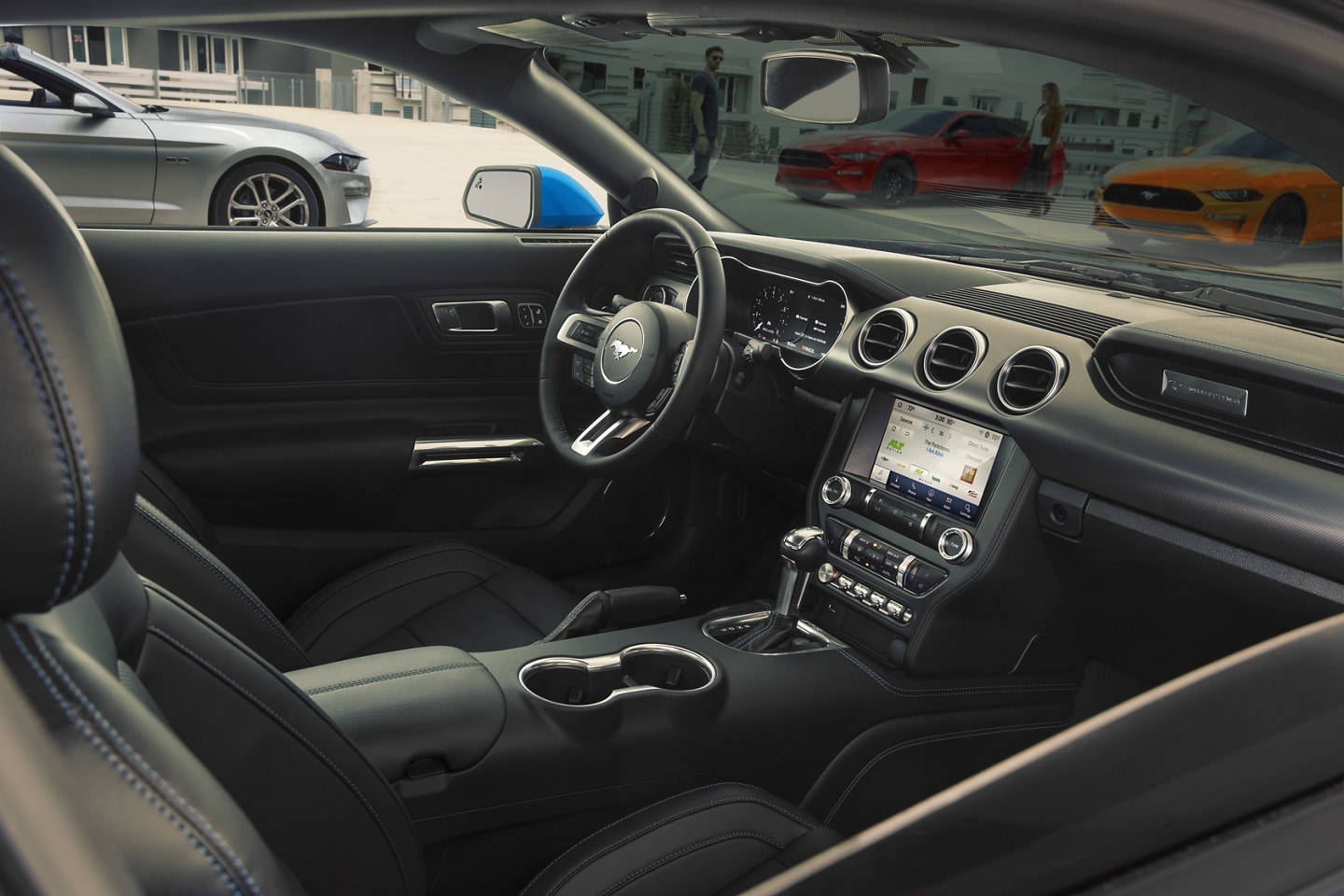 When you step into the comfortable cabin of a new Ford car, you'll likely notice the Ford SYNC® infotainment system. If you haven't been behind the wheel of a new Ford car in some time, you may be surprised at the number of things this system can do. Whether it's staying connected to all of your favorite apps, going online via in-car Wi-Fi, or bring the capabilities of Amazon Alexa to your vehicle, the Ford SYNC® keeps you connected. Let our dealers explain the best features of this technology that is found on new Ford cars.
Smartphone Connectivity
The first step to describing Ford SYNC® is explaining to drivers that it is an in-car solution to connect to your smartphone. One aspect of Ford SYNC is SYNC AppLink, which allows you to voice-control some of your favorite compatible mobile apps. You can also access your favorite mobile apps by swiping through them on your vehicle's touchscreen.
Drivers will also discover that Ford SYNC includes both Android Auto and Apple CarPlay, which allow you to make calls, return missed calls, as well as send, read, and reply to test messages and access your favorite music through your vehicle.
Ford + Alexa
New for the latest version of Ford SYNC is Ford + Alexa. Available on vehicles like the 2020 Ford F-150, Ford + Alexa brings the capabilities of Amazon Alexa to your Ford car. When you use it, you'll have access to Voice Navigation, Traffic Information, over 30,000 Skills, Amazon Prime shopping, and you can even control your supported Smart Home devices.
To learn more about Ford SYNC, test it out for yourself here at Woodhouse Ford of Blair.