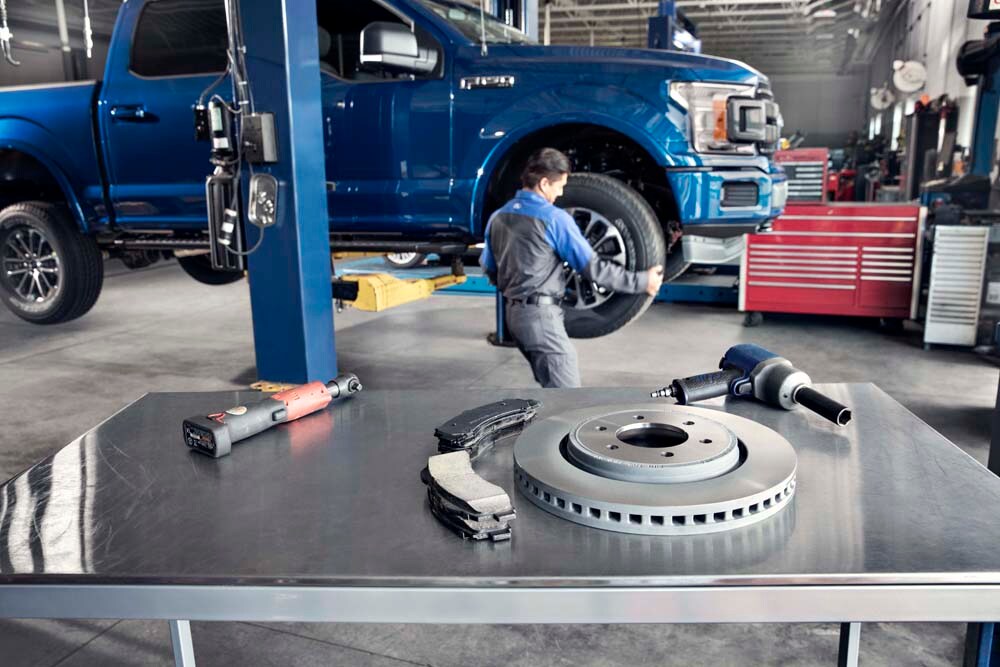 The most important part of owning a Ford car, truck, or SUV is proper vehicle maintenance. Without proper maintenance, you're going to end up with costly repair bills and an unreliable vehicle. So, when your new Ford Escape needs brake maintenance, bring it into our Ford service center in Blair, NE. Woodhouse Ford Blair has a top-notch onsite service center staffed with the most trained and certified mechanics out there. Not sure what goes into proper brake maintenance? Don't sweat it! Our technicians can break the process down for you into four simple parts

Brake Fluid: Your brake lines are one of the more crucial parts when it comes to the functioning and reliability of your car's brakes. Without good, working brake lines, your brakes will become ineffective. So be sure to have your brake fluid changed every few years, in addition to having your brake lines inspected regularly.
Brake Pads: Brake pads are what help your vehicle to a complete stop when you put your foot on your vehicle's brake. This part of your braking system is under constant stress and therefore needs to be replaced frequently. On average, your brake pads will need to be replaced every 15,000 miles.
Brake Rotors: Brake rotors work in conjunction with brake pads to slow your car down. Heat causes the most damage to this part of your braking system. We recommend replacing brake rotors every 60,000 miles.
Brake Calipers: This part of your braking system contains multiple pistons and works to apply pressure to your brake to help slow your car. Due to their durability, brake calipers can last for up to 10 years or 75,000 miles.
When you're searching for Ford service near me, visit Woodhouse Ford Blair in Blair, NE. We also serve the towns of Sioux City, IA, and Omaha, NE.