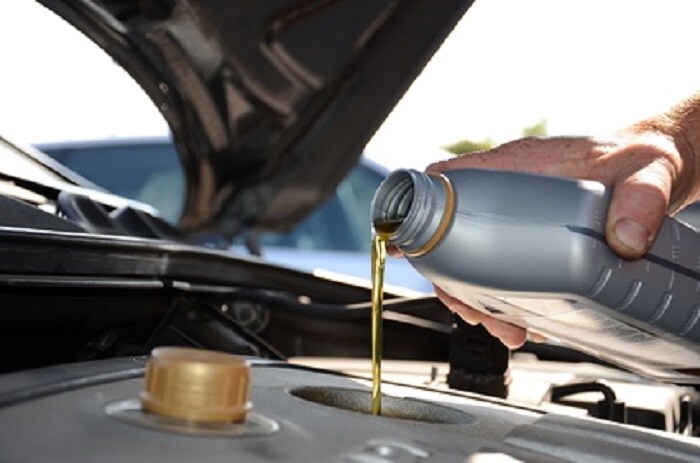 Sticking to a consistent maintenance schedule for your vehicle can be challenging. Thankfully, our Ford service team is here to assist you! At Woodhouse Ford of Blair, we have an exceptionally knowledgeable team of certified technicians to help make your vehicle maintenance plan simple and affordable. So, when it's time to have the oil changed in your new Ford F-150, bring it to our Blair, NE service center. Not sure if regular oil changes make that big of a difference?
Here are the top benefits of getting your car's oil changed regularly:
Fuel Efficiency: Because changing your car's oil allows for better lubrication, your engine is running at peak performance. This means you'll get better gas mileage and save money on fuel costs.
Engine Health: Regular oil changes ensure that there isn't any unnecessary wear and tear on vital parts of your car's engine. In addition, clean oil allows the different parts of your engine to perform better and operate more smoothly. This can add years to the lifespan of your car's engine.
Environmental Benefits: Aside from using less gas and filling up less often, there are other environmental benefits to oil changes. Clean oil doesn't burn like dirty oil does, therefore, your vehicle isn't releasing as much pollution into the air.
Repairs: Keeping up with your car's oil change schedule means you're saving big when it comes to costly repairs. This includes things like an engine repair or replacement.
Experts recommend you have your car's oil changed every 5,000 to 7,000 miles. However, if you aren't putting many miles on your car, you could opt to have your oil changed just once per year.
Now that you know all about the importance of oil changes, it's time to schedule your next oil change with Ford service near me. Woodhouse Ford Blair in Blair, NE can meet all your service and repair needs. Visit our website to set up your service appointment. Our Ford dealership also serves Papillion, NE and Sioux City, IA. We look forward to working with you.