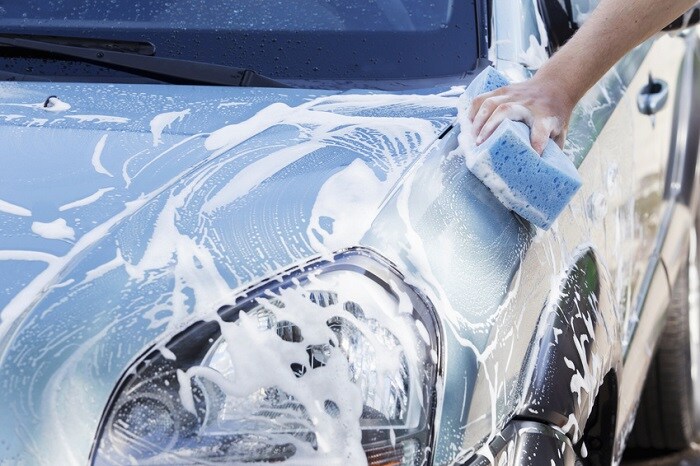 While it may seem impossible, we've been told that spring is starting later this month. With warm weather on the horizon, it's a good time to make sure your car is prepared for spring and also didn't get too much damage over our coldest months.
While it's crucial for our roads to be salted while it's snowy, the effects of salt on the roads aren't as helpful to your Ford truck or SUV. It is actually corrosive to your vehicle and promotes rust growth. You want to make sure to wash your car clean of any build-up to protect your vehicle's exterior. Don't forget to give the interior a good cleaning too to get rid of the dirt from all those snowy shoes.
Be sure to visit our Ford service center at Woodhouse Ford of Blair to make sure your car didn't take too much of internal beating over the winter either. We'll check the battery since cold weather can compromise it. We also want to make sure the air conditioner is ready to go too, because we all know we need those as the weather heats up in Nebraska. It's a good idea to rotate your tires and check its tread after driving on the harsh terrains all winter long as well. You can easily schedule an appointment online or give our service department a call at 888-444-2308 so we can help.
Ready to get your car prepped for spring? Stop into our Omaha-area Ford dealership and see us at 2546 South Highway 30 in Blair, NE. We don't know about you, but we sure are anxious to get out on a warm, sunny day. We want to make sure your car is ready for it too.