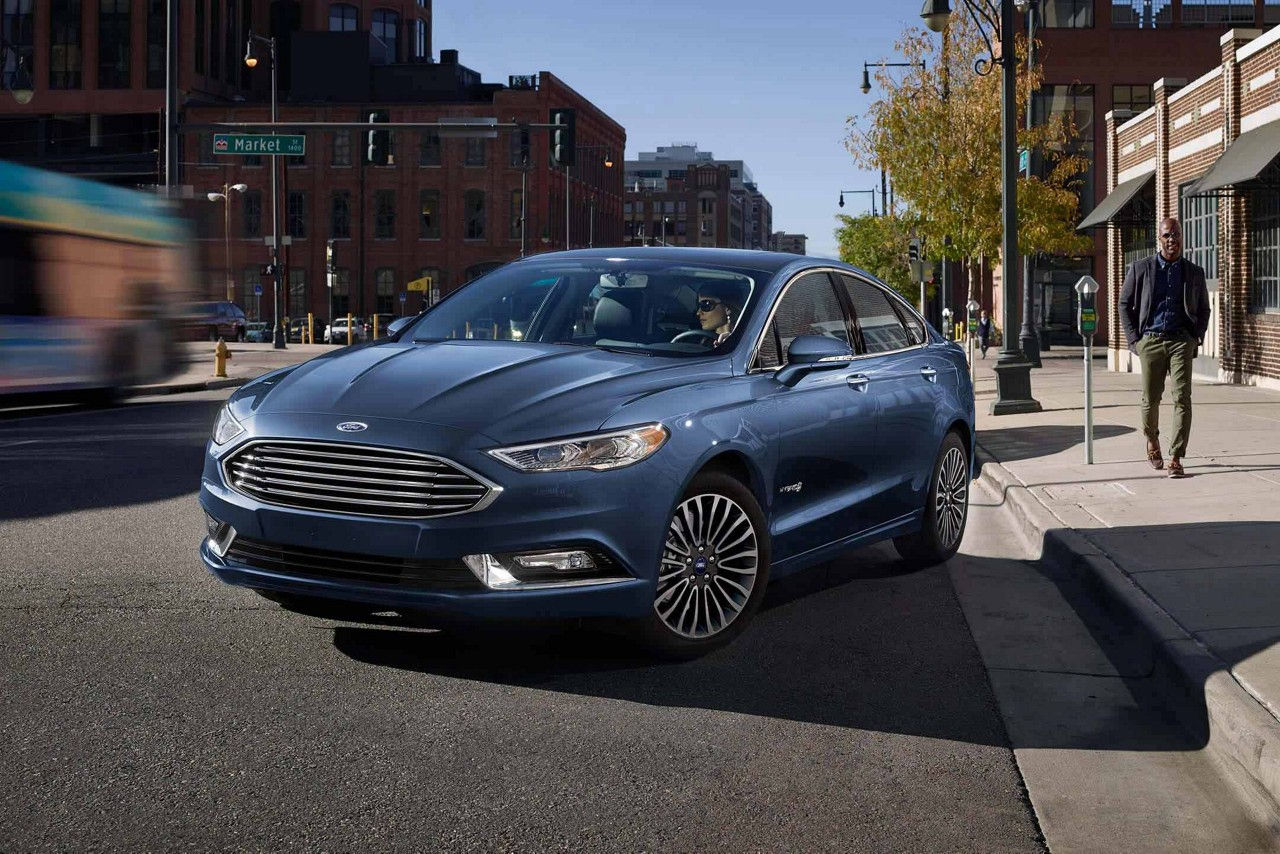 We have the answer to the perfect spring celebration at our Omaha-area Ford dealership: going green in a "green" vehicle. Chances are, you've been hearing more and more about hybrid vehicles. Wondering what all the fuss is about? These eco-friendly vehicles reduce carbon emissions, but also boast major fuel efficiency, which is a win-win for everyone.
The 2019 Ford Fusion Hybird is a four-door sedan that uses a 2.0-liter four-cylinder engine and a 1.4 kWh lithium-ion battery. The battery is actually powered by the gas engine and regenerative braking, so it never has to be plugged in. It gets a whopping 43 mpg city and 41 mpg highway. Looking for a plug-in option? Consider the 2019 Ford Fusion Energi that gets a whopping 97 MPGe in electric-only mode. They both have a dual LCD SmartGauge with EcoGuide that lets you monitor your engine and battery power to help increase efficiency even more.
In the market for an SUV? You're in luck. The 2020 Ford Explorer Hybrid is in production now and slated to be released this summer. The hybrid option is expected to be the first of many in a line-up of hybrid Ford models, designed to increase efficiency. The Ford Explorer option is expected to have a range of 500 miles. It can also operate for short distances solely on the electric motor for ideal efficiency.
Ready to see savings on your fuel consumption and leave less of a carbon footprint on the environment? Consider a hybrid vehicle from Woodhouse Ford of Blair. Take a test drive with our team at 2546 South Highway 30 in Blair, NE, and see how smooth driving in a hybrid vehicle can be. Let's start celebrating today!