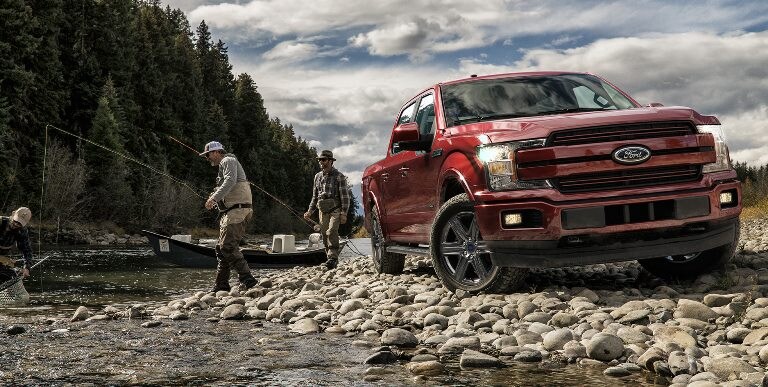 With the weather heating up, is the outdoors calling your name? Whether you are planning to spend the warmest months of the year fishing and boating, hitting the trails, or having off-road adventures, you have one major requisite. You need one of the best off-road vehicles from Woodhouse Ford of Blair.
Planning to spend a lot of time at the lake? The power of the Ford F-150 is great for towing. There are five engine options that, at their best, can deliver a staggering 510 lb-ft of torque. The truck has an aluminum body that keeps its weight down without compromising its power. Plus, the Ford F-150 includes a Pro Backup Trailer Assist which actually helps you steer when reversing to help protect your most prized possessions.
Keep in mind, if you have a really large boat, or plan to haul an RV, for frequent warm-weather travel, it's best to bump up to our Super Duty series, including the Ford F-250, Ford F-350, and Ford F-450. At its best they use 450 horsepower and 935 lb-ft of torque to tow 21,000 pounds.
Not in the market for a truck? The Ford EcoSport is a tough crossover that offers all-wheel drive for the toughest terrains. Plus, the all-wheel drive is automatic which allows it to continuously detect how much power is needed and where to transfer it to. It also has 17-inch wheels and increased ground clearance if the going gets too rough.
Don't delay your next big adventure. Come out and see us at our Omaha-area Ford dealership at 2546 South Highway 30 in Blair, NE. We're anxious to hear about all the fun you're planning – and help you get on the way in a brand new Ford truck or SUV.