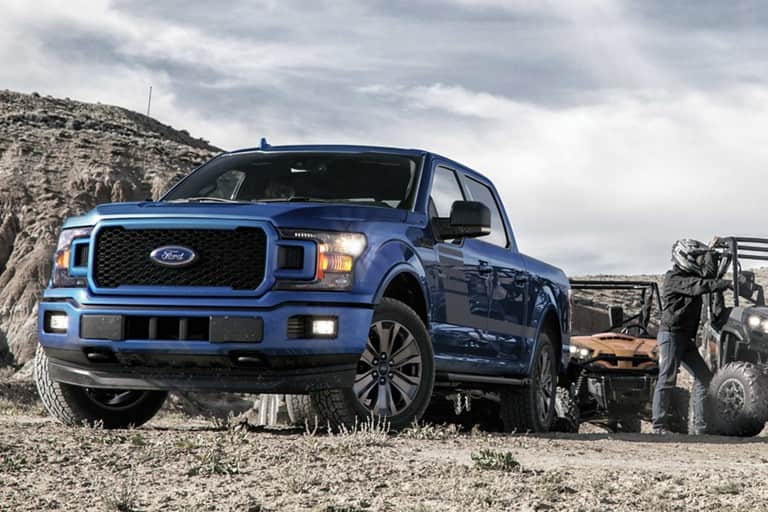 Woodhouse Ford of Blair is a family-owned and operated Ford dealership with over 40 years of car-selling experience.
If you're interested in purchasing a reliable new Ford vehicle, our expert Ford dealers
will work with you to find your perfect whip, like the new 2019 Ford F-150. For remarkable durability on even the roughest terrain, this powerhouse pickup never breaks a sweat.

Featuring a 3.0-liter engine and a 10-speed automatic transmission, the 2019 Ford F-150 gets an estimated 19 mph on the highway, which is impressive for a heavy hauler. Available in six different trim options, this powerful vehicle has a maximum towing capacity of 13,200 pounds, perfect for off-road driving or hauling equipment. Not only can the 2019 Ford F-150 sustain you off the road, but it can also get you where you need to be with time to spare.

If its performance capabilities aren't enough, the 2019 Ford F-150 also comes with a long list of safety features. Standard to this Ford model are features such as emergency braking and forward collision warning, while optional tech add-ons include active park assist, lane departure warning, lane keep assist, and dynamic hitch assist, which uses an rear attachable camera to monitor your trailer when you're driving or changing lanes. You never have to worry about your attached trailer drifting with this unique tech feature.

Interested in taking the all-new 2019 Ford F-150 for a test drive? Want to explore any of our other new or pre-owned Ford vehicles? Stop by our Omaha area Ford dealership, or give us a call at (888) 448-2239. We look forward to seeing you in our showroom very soon!