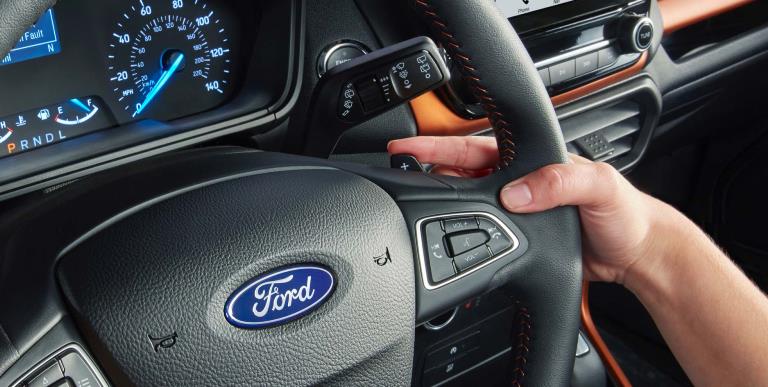 There is often an important step overlooked when shopping for a new vehicle: the test drive. The test drive helps you determine not only if a vehicle is for you, but if you can comfortably drive it. We have some tips for taking a successful test drive at Woodhouse Ford of Blair.
There are important steps to test driving a Ford vehicle. However, before getting behind the wheel, you need to get in front of the computer. Research is important first step when car shopping. More than likely, you don't want to spend an entire day test driving dozens of vehicles. Search our new Ford vehicles to see which ones have the features you need.
We recommend you test drive at least three different vehicles so you can get a true comparison. Once you have the models in mind, get ready to see which one you prefer. When test driving vehicles, you don't want to just drive around the lot. Test out your favorite Ford vehicle on the highway to see how it handles top speeds. How does it feel stopping and going in traffic? Don't forget parking. Does it feel comfortable to you?
You also want to make sure to test out the features and options too to see which ones you need in your new Ford vehicle. The Ford F-150, for example, has a class-exclusive Pro Trailer Backup Assist if parking isn't one of your strong suits. There are also numerous safety options you can include such as Blind-Spot Monitoring, Lane-Keep Assist, and more. Can you utilize them efficiently?
Ready to get out on the road? Come on out to our Ford dealership near Omaha, NE to test drive all your favorite models. What do you want to drive first?