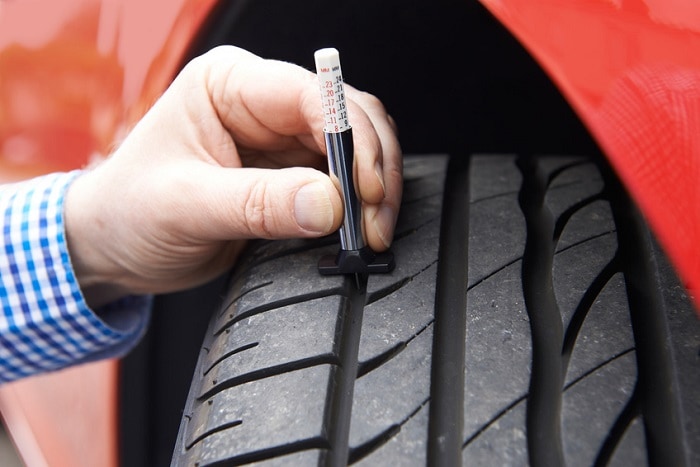 Wondering whether it's time to replace the tires on your new Ford Explorer? Come into Woodhouse Ford Blair and our talented service team will take a look at your car's tires. We are located at 2546 South Highway 30 in Blair, NE. Our Ford dealership additionally serves the surrounding communities of Sioux City and Omaha.
Top signs that you need new tires:
Tread Wear Indicator Bar: All modern-day tires come with a treadwear indicator bar built-in. This indicator bar is meant to alert drivers that their tires are getting too worn and need to be replaced. If your tread wear indicator bar is visible, bring your car into our service center for a tire inspection.
Blisters/Bulges: Outer visible damage or wear to your tires is another good indicator that it's time for new tires. Blisters or bulges on your tires are a sign that you have a weak, particularly worn spot on your tires. If not taken care of quickly, you put yourself at risk of a tire blowout or flat tire.
Tread Depth: Tread depth is also another great way to tell if your tires need to be replaced. Typical healthy tread depth is 1/16 of an inch. The more tread the better when it comes to tire health and performance. Once your tread falls below that 1/16 of an inch, it's time for new tires.
Vibration: If you start to notice an excessive amount of vibration while you're driving, there is something off with your tires or alignment. Excess vibration can also cause further damage to your tires, even if they aren't the root cause of the vibration.
If you're on the fence about whether or not your car needs new tires, bring it into our Ford service center for an inspection. We look forward to working with you.