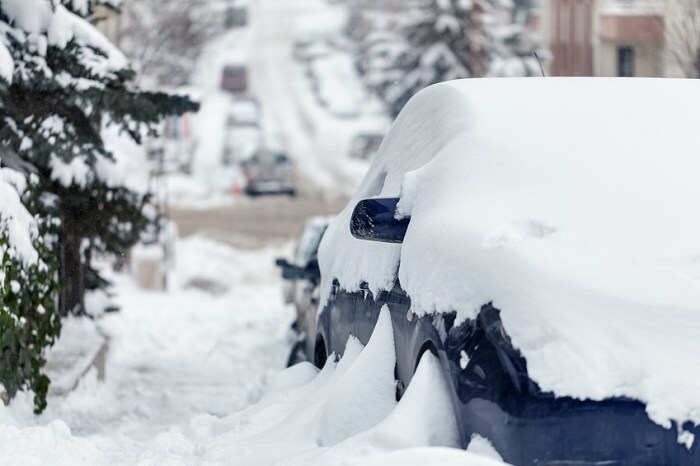 You've got to love the magic of winter: warm hot chocolate, adorable snowmen, toasty fireplaces, and driving in the snow. Oh wait, that last part? Not so fun. At Woodhouse Ford of Blair, we want to make sure everyone practices safe driving and keeps more of the magic and less of the mess this winter.
Get Your Car Cold-Weather Ready. If you haven't yet, schedule a visit with our Ford service center. You want to make sure your car is equipped for cold-weather driving. You want to make sure your tires and brakes are working properly to handle the slick terrain. Also, you need to top off your windshield wiper fluid since mucky roads always somehow end up on your windshield during highway travel.
Be Properly Prepared. Always make sure to get your vehicle to a safe temperature before leaving your home. Keep your gas tank at least half full so you never find yourself stranded. You also need to be sure to fully clear your windshield of any ice before driving. Don't forget to keep your ice scraper in your vehicle for the trip home!
Use Extra Caution on the Road. While driving, always keep your full attention on the road. Even quick reaction times can't help on a slick surface. You need to keep a safe distance from the vehicle in front of you, as well as give yourself adequate time to stop at stoplights and stop signs.
Wondering if your vehicle is ready for the winter? Or maybe you've noticed yours isn't up to the task? Visit our Ford dealership near Omaha, NE, and let us help. We want to make sure everyone has a safe and happy holiday season!