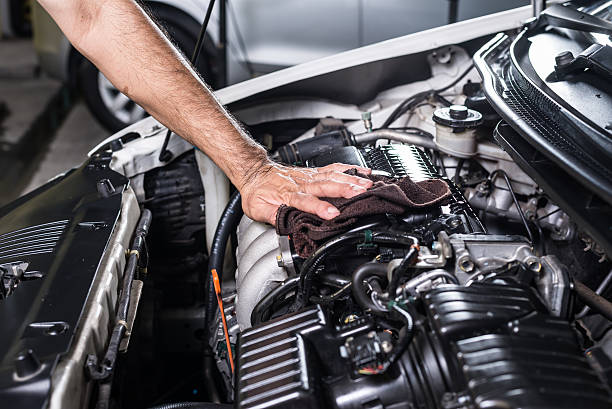 You've probably been looking at dozens of new Ford vehicles at Woodhouse Ford of Blair. Do you want a sedan or an SUV? Do you need the towing capabilities of a truck? Once you've narrowed it down, the decisions aren't over. Now, it's time to decide all the features you want out of your new vehicle, including what type of engine. But, which is best?
Engine Types
· Four-Cylinder – a four-cylinder engine uses four chambers to burn gasoline and generate power. Vehicles with four-cylinder engines are usually considered the most fuel-efficient since they don't burn as much power.
· V6 – a V6 engine has two blocks of three cylinders, in the shape of a 'V'. These vehicles usually have more power than a four-cylinder.
· V8 – a V8 engine is reserved for vehicles that need the most power, such as a heavy-duty truck or sports performance vehicle.
· Alternate Options – some vehicles can have a turbocharge or HEMI© option for more power. Or, hybrid vehicles can work in conjunction with an electric motor for better fuel efficiency.
Vehicle Examples
· Four-Cylinder – usually reserved for sedans and compact SUVs such as the Ford Escape
· V6 – can be used in larger SUVs needing more power or sports performance vehicles such as the Ford Mustang
· V8 – often found in larger vehicles and Ford trucks such as the Ford F-150
Keep in mind, most vehicles have several engine options. Ford trucks, for example, can often utilize a V6 or V8 engine. The best way to determine what type of engine you need? Take a test drive! Visit our Ford dealership near Omaha, NE and see what suits you best. Or, you can give our team a call at 888-448-2239 and we can help. We can't wait to see what you pick!